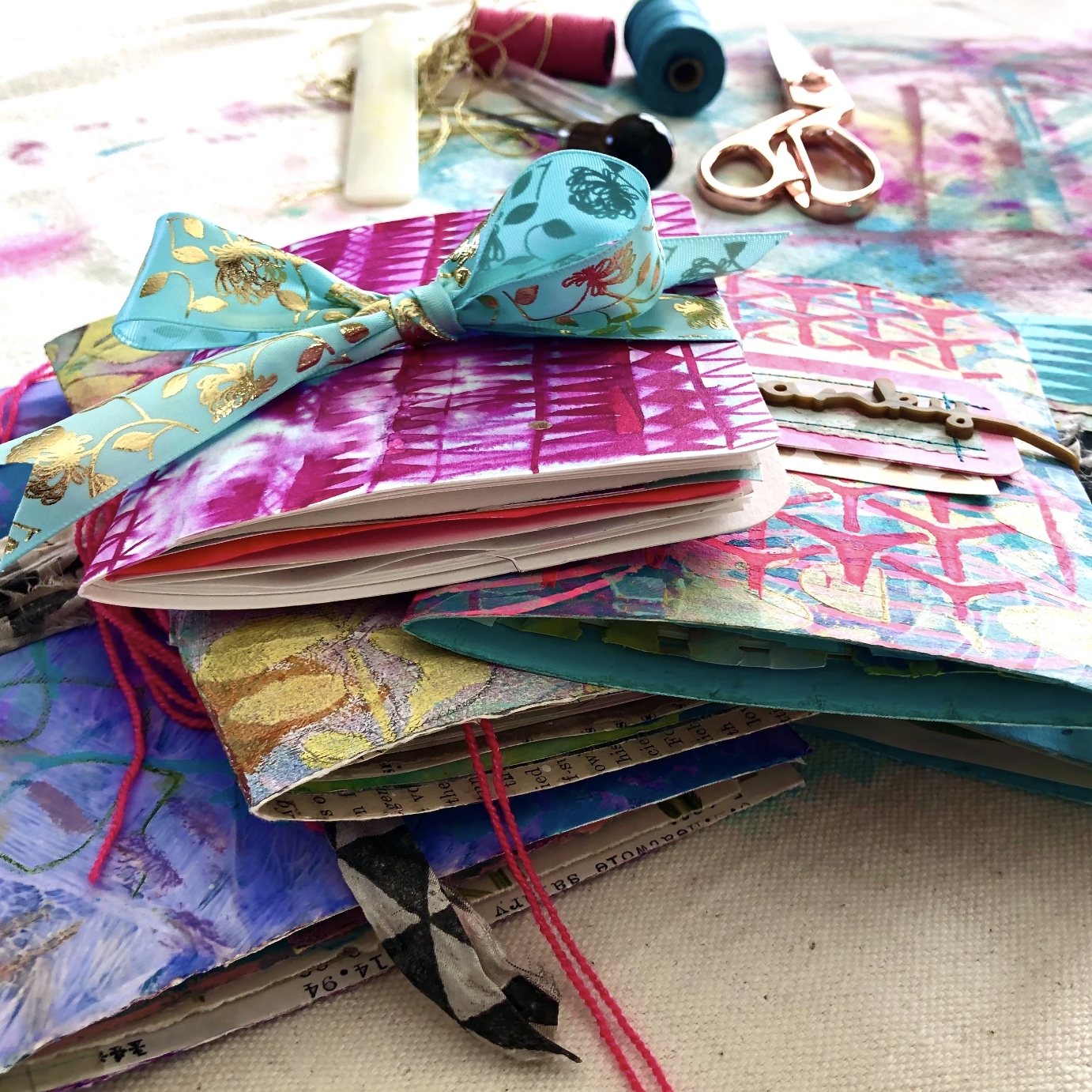 Junk Journals with Juicy*s
COMING SOON! An in-depth course showing you the ways I create art papers to use as a cover and pages in my junk journals, as well as all the techniques for binding it together. Plus, bonus lessons on adding to your pages, including secret pockets, tuck spots, tip-ins, and more!


PLAY:
An Altered Mini Board Book
COMING SOON! A page by page guide including prompts and techniques for altering and filling a children's mini board book on the theme of "play." Let's play!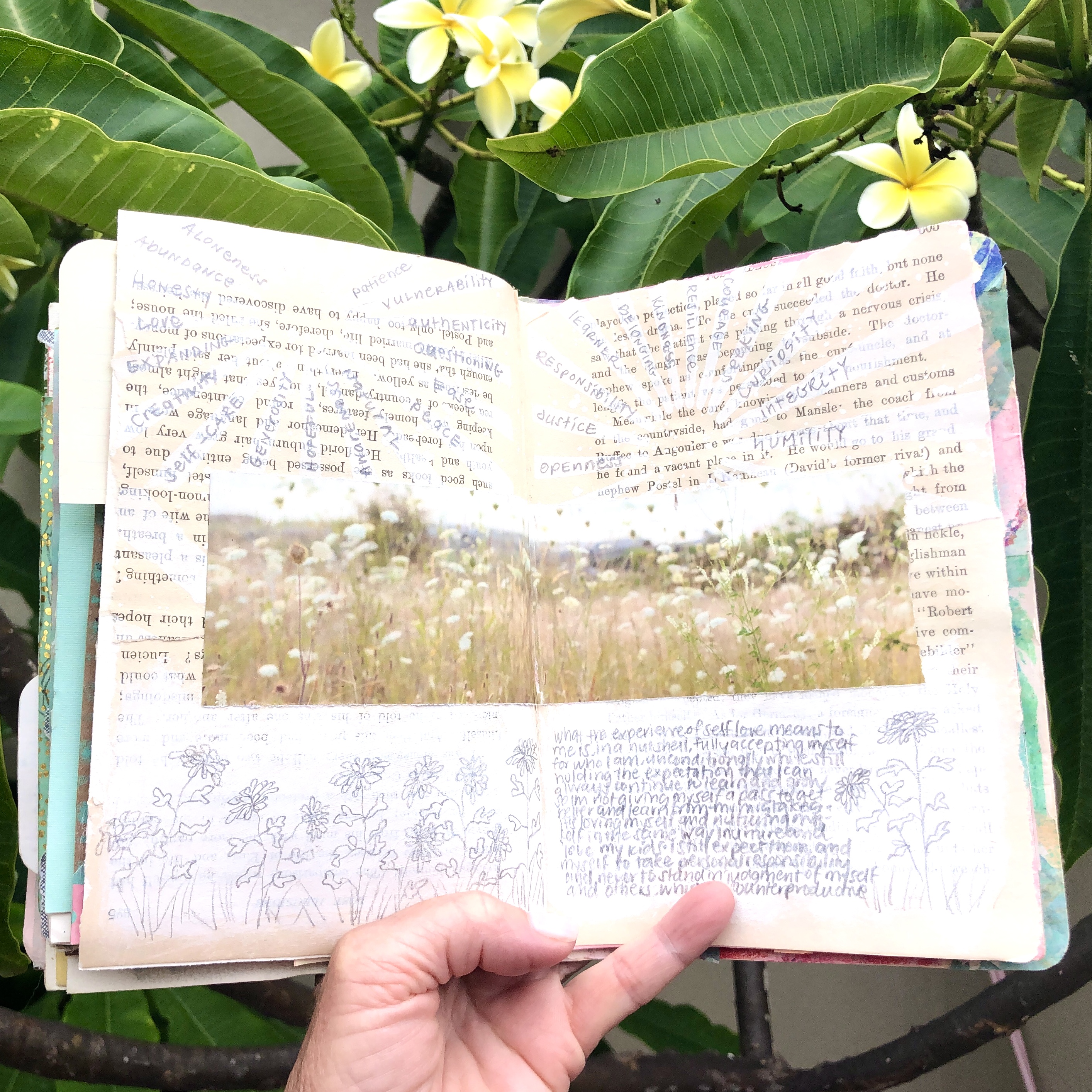 White on White Journal
COMING SOON! A simple concept - keeping it light and neutral! Almost everything I do has a ton of color. Join me as I play in a new playground! Create an art journal on a topic: Simplicity and Light - that is all white, off-white and neutral. We'll gather and create papers and supplies, build and bind a handmade journal, and then fill the journal with a neutral palette of collage and paint, sketchy doodles, and thoughts on keeping life simple and light.